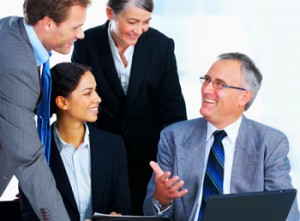 Affordable Data
Data Hygiene
Email Platform
Postcard Platform
Core Competencies:
Databases
Custom data sets can be delivered within minutes. Data Installs via flat file / API calls to access data from your application
15 Million Businesses
25 Million Business Executives
25 Million Business Executive Emails
20,000 Weekly New Businesses
220 Million Consumers with demographic selects
22 Million Professional License individuals
Database Subscription Products
AtoZdatabases.com® is the premier business and people reference/research database with flexibility to select from hundreds of geographic and demographic
selections for business and residential data sets. Allows bulk download of records.
LocatePlus.com® is the nation's leading provider of accurate, in depth investigative and skip tracing data. The LocatePLUS database consists of billions of current historical, cross-referenced public and private records. The latest technology and comprehensive reports save time and money.
Additional Services Include:
Data Enhancement Services – append phone numbers, NAICS/SIC codes, email addresses, etc.
Merge/Purge – highly accurate matching to remove duplicates within or across files of businesses or residents.
JangoMail.com® – is a mass email deployment platform that is highly customizable, dynamic delivery, pay only for volume – not users, advance scheduling, tracking and reporting, master/sub accounts, and API access.
Investigative Database with real time data – search civil records, criminal records, relatives, neighbors, roommates, business, property and more to connect the dots for people of interest.
ExpressCopy.com® is a platform to design print and mail postcards same day.
About DatabaseUSA®
DatabaseUSA® is a small business based in Omaha, Nebraska armed with a team of 300+ years of industry experience and knowledge. DatabaseUSA's team of 150 employees are dedicated to helping its customers receive the most comprehensive quality data solutions to help each agency achieve its mission.
Differentiators:
DatabaseUSA® combines its proprietary business and consumer data with real time data from specialty sources.
Triple Verified Data – original source, telephone verification, and web verification to assure accuracy
Out of Business Tracking
Executive Emails – Verified
Full SSN & DOB – LocatePlus
Reliable CELL & Landline Searches – LocatePlus
Excellent Client Consulting & Support
Company Codes:
NAICS Codes
511140 – Database & Directory Publishers
519130 – Internet Publishing & Web Search
518210 – Data Processing & Hosting
541860 – Direct Mail Advertising
323111 – Commercial Printing
541613 – Marketing Consulting
519190 – All Other Information Services
FEDLINK # – LC14C7154
DUNS # – 963446914
EIN# – 27-1125991
CAGE# – 6LMG4
Past Performance: Environmental Protection Agency, Equal Employment Opportunity Commission, Federal Bureau of Investigation; US Border Patrol; US Marshalls; US Customs and Border Protection; Department of Justice-US Attorney's Office; US Department of the Army Police; Drug Enforcement Administration; Bureau of Alcohol, Tobacco, Firearms and Explosives; Department of Analysis (Secret Service); U.S. Department of Defense; U.S. Secret Service and the United States Dept of State.